LABORATORY ORGANIC SYNTHESIS AND STEREOCHEMISTRY
Research

The research interest in our department encompass several areas spanning synthetic organic and organometallic chemistry, and asymmetric catalysis. Specific areas of research focus on:

• Synthesis of organometallic compounds and complexes of main group and transition metals in respect of their applications in organic synthesis. Rational design and synthesis of catalytic systems, including asymmetric metal-mediated and organocatalytic systems, based on readily available chiral sources. Efforts are focused on the development of new chiral ligands and reagents. NMR spectroscopy is used as tool for structure elucidation, investigation of the stereochemical course of selective transformations and configuration determinations.

• Development of efficient and flexible routes for synthesis of multifunctional organic compounds – intermediates, building blocks and target compounds possessing biological activity; compounds with fluorescent properties as new materials for development of organic light emitting diodes (OLEDs); calixarenes with phosphinoyl type ligating groups at the narrow rim.

• Design and synthesis of functionalized cyanines using organometallic approaches.

• Solventfree and microwave (MW) assisted synthesis of multifunctional chiral and non-chiral heterocyclic compounds.

• Custom synthesis and process development – synthesis work over a broad range of transformations is offered for customers. Projects planning and implementation are carried out under the strictest confidence.
Laboratory website
Laboratory members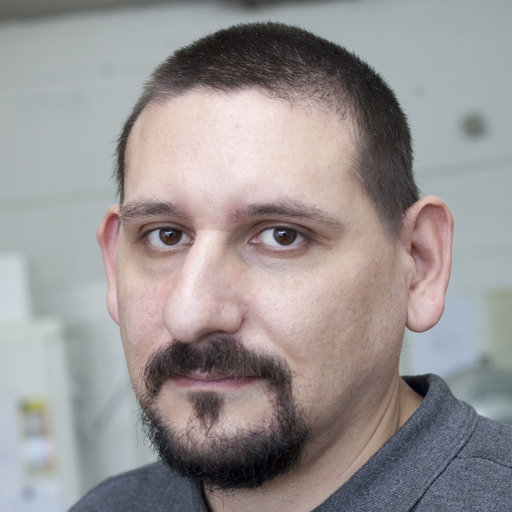 Head:
Assoc. Prof. Dr. Svilen Simeonov

(+359 2) 9606 114

307

svilen@orgchm.bas.bg
| Name | Room | Phone | Å-mail* |
| --- | --- | --- | --- |
| Assoc. Prof. Svilen Simeonov, PhD, Head | 307 | 114 | svilen |
| Prof. Vanya Kurteva, PhD | 309 | 156 | vkurteva |
| Prof. Vladimir Dimitrov, DSc | 306 | 157 | vdim |
| Prof. Liudmil Antonov, DSc | 316 | 125 | lantonov |
| Assoc. Prof. Georgi Dobrikov, PhD | 321 | 132 | gmdob |
| Assoc. Prof. Irena Philipova, PhD | 301 | 152 | irena |
| Assoc. Prof. Kalina Kostova, PhD | 311 | 158 | kalina |
| Assist. Prof. Atanas Kourutus, PhD | 302 | 102 | ak |
| Assist. Prof. Ivailo Slavchev, PhD | 321 | 132 | ivaylo.slavchev |
| Assist. Prof. Mariana Kamenova-Nacheva, PhD | 310 | 134 | anmari |
| Assist. Prof. Maya Marinova, PhD | 308 | 154 | mm |
| Assist. Prof. Nadezhda Tabakova, PhD | 314 | 101 | tabakova |
| Assist. Prof. Vera Deneva, PhD | 302 | 102 | vera_deneva |
| Assist. Prof. Yana Nikolova, PhD | 321 | 132 | ynikolova |
| Assist. Irena Zagranyarska | 311 | 158 | irenash |
| Assist. Krasimira Dikova | 311 | 158 | petkova |
| Assist. Maya Tavlinova | 308 | 154 | maya |
| Assist. Zhanina Petkova | 312 | 117 | zhpetkova |
| Silviya Hristova, PhD student | 302 | 102 | hristowa.silvia |
| Boryana Petrova, chemist | 310 | 134 | bmp |
| Georgi Gerginov, chemist | 307 | 114 | ggerginov |
| Martin Ravutsov, chemist | 312 | 117 | mravutsov |
| Raina Todorova, chemist | 420 | 183 | reni |
| Simeon Angelov, chemist | 320 | | anguelovsimo |
| Stanislava Todorova, chemist | 309 | 156 | stodorova |
| Yana Medarska, chemist | 302 | 102 | |
Projects
Selected group publications(Q1):
2018